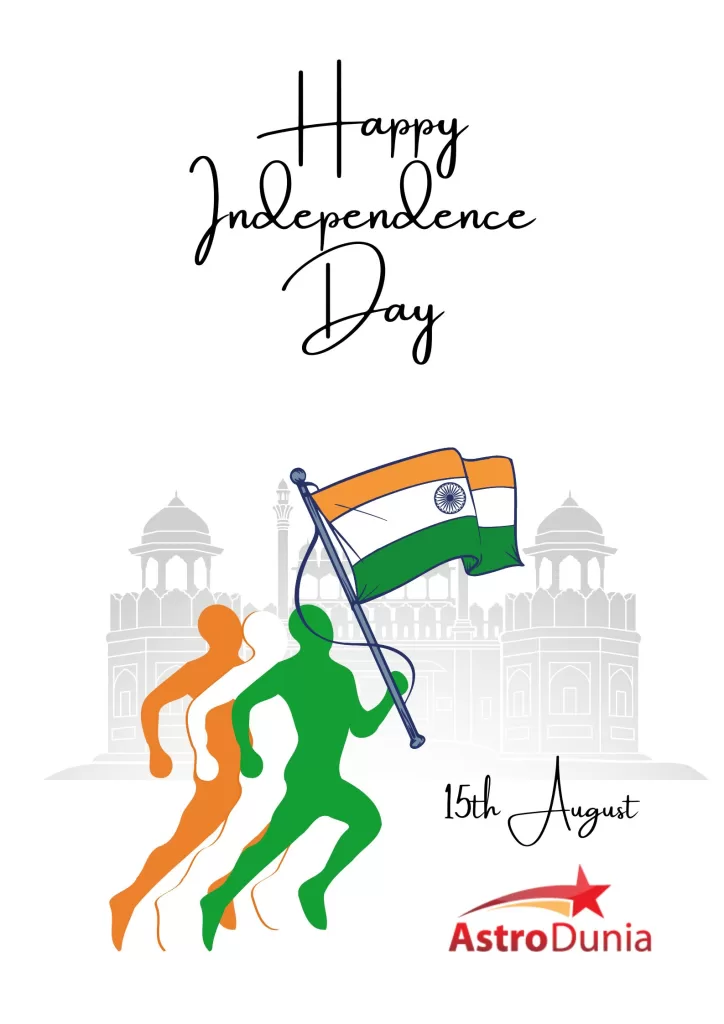 On this Independence Day, we celebrate 76 years of freedom and democracy. We are grateful for the sacrifices made by our freedom fighters, and we are committed to building a better future for our country.
As a market timing firm, we believe that independence is essential for economic growth and prosperity. When individuals and businesses are free to make their own decisions, they are more likely to take risks and innovate. This leads to new products, services, and jobs, which benefits everyone.
We are proud to be a part of the Indian market, and we are committed to helping our clients achieve their financial goals. We believe that by working together, we can build a strong and prosperous India for all.
On this Independence Day, let us celebrate our freedom and let us never forget the sacrifices that were made to achieve it.
Sincerely,
Rajeev Prakash Agarwal
CEO & Founder, AstroDunia
---
Important Note: 19% Discount on Market Timing Services Expires Tomorrow
As we celebrate our 19th year in business, we are offering a 19% discount on our market timing services. This is a great opportunity to get started with market timing or to renew your subscription at a discounted rate.
The discount expires tomorrow, so don't miss out! Use coupon code anniversary19 to claim your discount. In case of any query, please call +91-9669919000 or e-mail [email protected].
---
Insights from Weekly Newsletter/Signals for August 14-18, 2023
The US market is expected to witness a recovery/slightly positive trend on Monday and Tuesday. However, selling pressure is likely to be seen at higher levels on Wednesday until Friday or next Monday.
On Monday, we covered our short position of indices at a lower level and made long positions (S&P 500 @ 4455, DOW @ 35200, NASDAQ @ 15000, and RUSSELL @ 1900). The target price for these long positions will be provided to members only.
Gold and silver are expected to enter a positive phase from Wednesday's US opening or Thursday. The exact duration of this positive phase will be provided to members only.
We booked medium-term long positions in natural gas (NG) @ 3.00 (the original buy signal was given at 1.98). We also recommended a short-term buy in NG at 2.76 yesterday, with a target price of 3.00. If NG sustains above 3.00, a breakout is indicated.
We advised a long position in crude oil at 82.00, with a stop-loss of 81.00.
NVDA was a buy at 409 on Monday and was booked at 435 on the same day.
HD & WMT may have favorable earnings announcement.
In the Indian market, covered the short position of Nifty Aug Fut @ 19330 and Bank Nifty @ 44000 and made long position there itself. This was followed by a high of 19506 for Nifty & 44398 for Bank Nifty. Booked profit in long position at the higher level and again took a 50% positional short across Nifty & Bank Nifty.
Indian market may witness a sharp decline between 16 and 21 August 2023. Next major trend reversal : 21 August 2023.