Dear Astrodunia Family,
I am writing to you today to celebrate a momentous occasion – the completion of 18 years in business for Astrodunia! It has been an incredible journey, and I am so grateful to have you all along the way.
When I started Astrodunia in 2005, I had a simple goal – to help people make better financial decisions with the help of astrology. I never imagined that we would grow to become one of the leading astrology companies in the world, but here we are.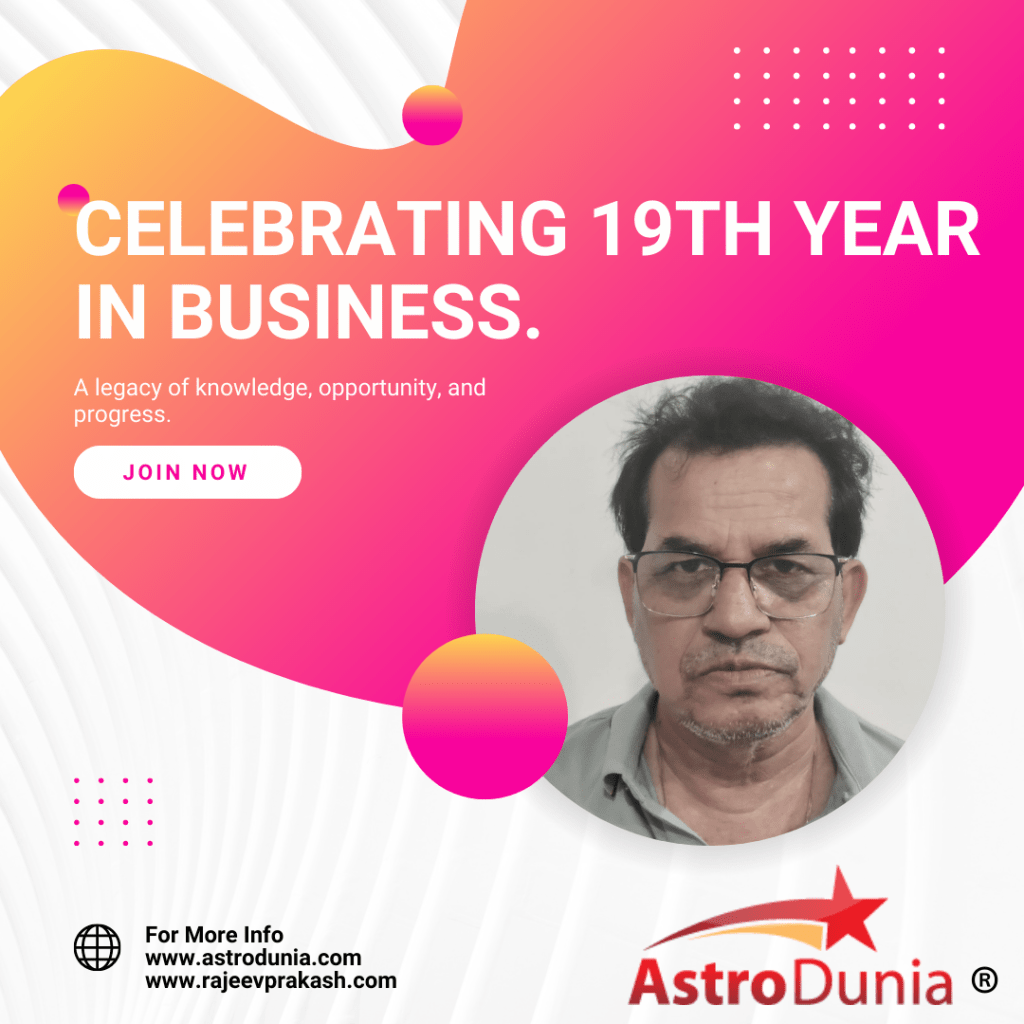 I am so proud of everything we have achieved together. We have helped thousands of people make better financial decisions, and we have changed countless lives for the better. I am so grateful for the trust and support you have shown us over the years.
As we enter our 19th year, I am more excited than ever about the future of Astrodunia. We have some amazing things planned, and I can't wait to share them with you.
In the meantime, I wanted to offer you a special discount to celebrate our anniversary. For a limited time, you can get a 19% discount on our market timing subscription. This is a great opportunity to get started with Astrodunia. In case of any query, call +91-9669919000 or e-mail [email protected].
I hope you will join me in celebrating this momentous occasion. Thank you for being a part of the Astrodunia family!
Sincerely,
Rajeev Prakash Agarwal
Founder and CEO, Astrodunia
P.S. Don't forget to use the code "anniversary19" at checkout to get your discount.