Bullion, Crude Oil, Copper, Platinum and Equities Market is expected to be volatile to bullish on 17th August 2012.
Today (17th August 2012- Friday): Bullion, EUR/USD, COPPER, PLATINUM, S&P 500 and all emerging markets are volatile to bullish (especially in evening session IST).
Next week is also bullish. For details, please wait for my weekly newsletter (which will be uploaded on Monday).
Today, Indian Stock Market is also expected to be volatile to bullish (especially in the 2nd half).
Trading Range for 17th August 2012:-
GOLD: 1604-1625-1629-1640
SILVER: 27.80-28.40-28.80 and above
COPPER: 336-339 and above
Dollar Index: 82.72-82.20-81.90
EUR/USD: 1.2320 -1.2380-1.2420 and above
(Spot) USD/INR: 56.00-55.40-55.20
(Spot) Nifty: 5360-5410-5430
(Future) Bank Nifty: 10420-10620-10720
S&P 500: 1404-1415-1420 and above
CRUDE OIL: 94.20-95.80-96.50 and above
ALERT: Dollar is weak against all currencies.
Yesterday, again my trading range (LOW & HIGH) for EUR/USD, Crude Oil, Dollar Index, S&P 500, Gold, Silver – turned out to be correct.
We are bullish in Corn, Wheat, Sugar, Soya Bean, Soya Bean Oil, Chana and Platinum in coming days.
(Updated at 23.55 HRS IST, 16th August 2012 – Indore, India)
HAPPY INDEPENDENCE DAY TO ALL OF OUR INDONESIAN CLIENTS.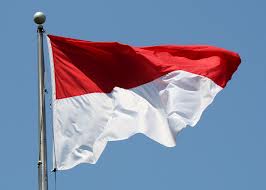 I should not forget the sort of co-operation that our clients from Indonesia have shown from time to time.
-Rajeev Prakash Agarwal
DISCLAIMER: The above report is only indicative of market and is not live trading calls. For live trading calls (intra-day, over night and positional time frame)  in Stock & Commodity Market (MCX,NYMEX,COMEX) during the market hours, log on to Astrodunia.  The market strategy is only for your knowledge. Don't trade without advice. Neither ASTRODUNIA nor astrologer or any team member is liable for any personal or financial losses or gains.