In our previous update posted on 19th July 2023, we explicitly indicated that starting from 20th July, there would be a noticeable correction in the stock market. On that note, we observed the following movements in the major indices: the S&P 500 traded downward by 0.75% (30 points), NASDAQ closed with a decline of 2.05% (294 points), RUSSELL corrected by 1% (19 points), while DOW managed a slight upward movement of less than 0.5% (163 points). Given the current volatility, it is possible that this downtrend will persist.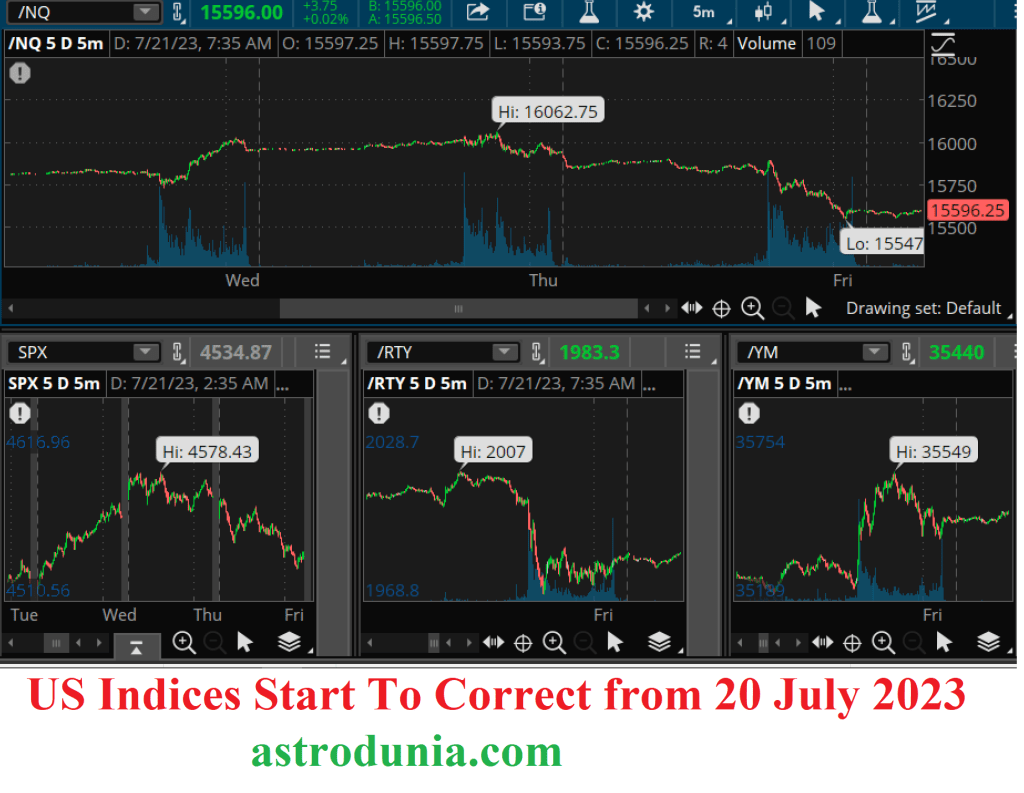 We would like to inform that our subscribers took short positions in the indices at higher levels on Wednesday. As of now, we have covered 50% of the short positions in US market.
It is worth noting that the Indian market is not conforming to the global market direction. Therefore, we recommend utilizing a closing basis stop loss of 20,031 for Nifty and 46,300 for Bank Nifty when considering short positions. In the Indian market, it was suggested to take short position in Nifty -50% at Wednesday's closing & rest @ 19950 on Thursday & Bank Nifty – 50% at Wednesday's closing & rest @ 45950. If the Indian market witnesses drop in the first half, it is advisable to cover 50% position (in Nifty @ 19850 & Bank Nifty @ 45500). GIFT Nifty is currently trading at 19858.
Unlock the Power of Market Timing: Subscribe Now
If you're seeking detailed insights and real-time market signals, look no further. Sign up for our market timing services, including the Daily Newsletter and Live Signal and stay ahead of the game with expert analysis and timely trades. Don't miss out on valuable opportunities – join us today! Call +91-9669919000 for details.