Investing in the stock market can be an intimidating and confusing experience for many people. However, with the right knowledge and guidance, anyone can learn to grow their wealth and secure their financial future through stock market investments. That's why Rajeev Agarwal, a financial astrologer, and Shashi Agarwal, an MBA in finance and B.Tech in computer science, have written "Intro to Stocks & ETFs", a comprehensive guide to understanding and investing in the stock market.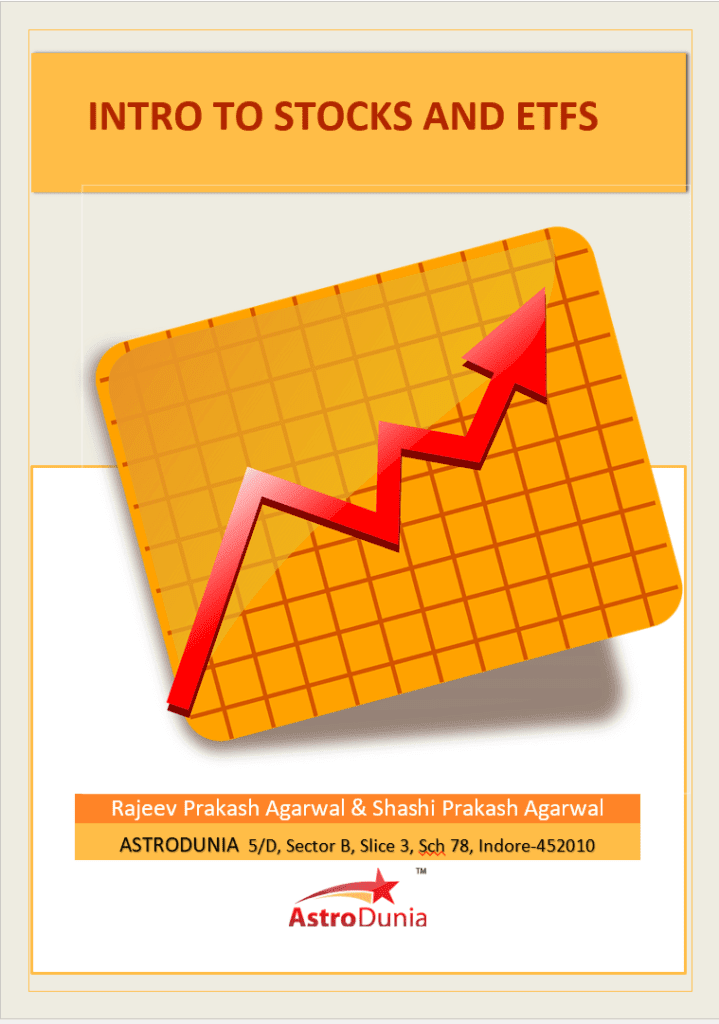 In "Intro to Stocks & ETFs", Rajeev and Shashi provide a straightforward and accessible introduction to the stock market and ETFs. They explain how the stock market works, what to look for when choosing stocks and ETFs, and how to make informed investment decisions. With their unique combination of financial astrology and traditional finance, Rajeev and Shashi offer a well-rounded perspective on the stock market that is both informative and engaging.
Whether you're a seasoned investor or just starting out, "Intro to Stocks & ETFs" has something to offer. The book is packed with practical tips and strategies for making successful investments, as well as real-world examples and case studies to illustrate key concepts.
And the best part? "Intro to Stocks & ETFs" is now available for free on the website! That's right – you can access the complete guide to the stock market and ETFs completely free of charge. This is a great opportunity for anyone who wants to learn more about investing in the stock market, but doesn't want to spend a fortune on books or courses.
So what are you waiting for? Download your free copy of "Intro to Stocks & ETFs". Start learning about the stock market today, and take the first step towards financial freedom.