Welcome to "Introduction to Stock Market and ETFs"!
In this page, we provide you with a comprehensive guide to understanding and investing in the stock market.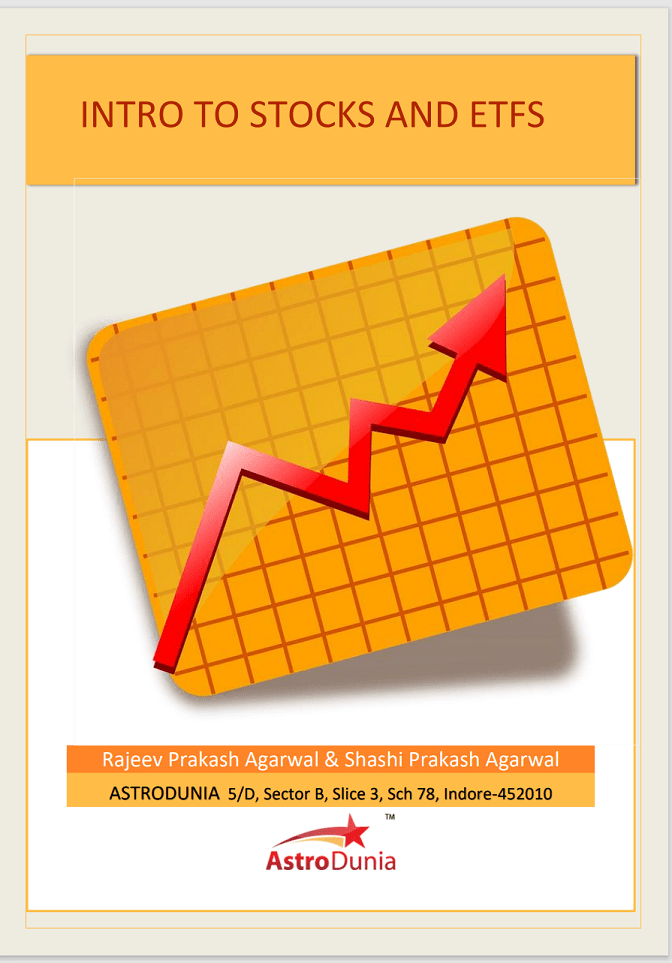 In today's fast-paced world, investing in the stock market has become a popular way for individuals to grow their wealth and secure their financial future. However, for many people, the stock market can seem confusing, intimidating, and filled with risks. That's why we wrote this book – to provide a straightforward and accessible introduction to the stock market and ETFs.
Throughout this book, we will demystify the stock market, explaining how it works, what to look for when choosing stocks, derivatives and ETFs, and how to make informed investment decisions. By combining Rajeev's expertise in financial astrology with Shashi's background in finance and technology, we aim to provide a unique and well-rounded perspective on the stock market.
Whether you're a seasoned investor or a beginner, "Introduction to Stock Market and ETFs" will equip you with the knowledge and skills you need to navigate the stock market with confidence. So, buckle up and get ready to embark on an exciting journey to financial freedom!