IMPLEMENT "MARKET TIMING" THEORY
And see your investments grow! Our team is committed to quality service.
Latest Posts
WE CONVEY OUR BEST WISHES TO FELLOW INDIANS IN ADVANCE OF INDEPENDENCE DAY (15TH AUGUST).                                                                                                
:::SPECIAL STARTER PACKAGE ON OCCASION OF INDEPENDENCE DAY:::
CHOOSE ANY ONE SEGMENT & GET FIRST MONTH FOR 15,000 INR (Indian Market) ,230 USD (International market timing report).
You can also subscribe to LIVE TRADING CALLS in (INTL) Precious Metals + Stock INDICES + CURRENCIES at 1500 USD for first quarter.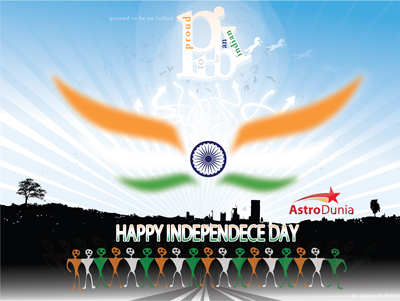 *OFFER ONLY VALID ON PAYMENTS BY 15TH AUGUST 2015.  For details, email astrodunia@gmail.com.
MODE OF PAYMENT:
Payments can be made via Paypal (to astrodunia@gmail.com) / Indian Credit Card / SWIFT or NEFT to our bank account with ICICI BANK LTD.
DETAILS OF BANK A/C:
BENEFICARY: ASTRODUNIA
A/C NO : 004105500654
BRANCH: MALAV PARISAR, INDORE
IFSC: ICIC0000041
SWIFT: ICICINBBCTS
INTERNATIONAL EQUITIES & FUTURES
Last trading session, S&P500 experienced a sharp decline. S&p500 dropped to 2065. European markets also witnessed heavy correction.
For today as well, Asian market shall continue to be uncertain. Positional traders are advised to buy 50% position in Asian markets. From next day, positive trend shall start in Asia.
…
…
From 21.00 HRS IST, it shall be 'Pushya' nakshatra – that will bring positive trend in major emerging markets.
INDIAN
Stock

MARKET

Indian market shall continue to be uncertain for the day. Trading Range : ONLY FOR MEMBERS!

It is advisable to buy Nifty & Bank Nifty on dips as from next day, market shall enter positive trend and next week seems highly bullish.

In next 5-6 days, government may make amusing announcements which can potentially boost PSU, financial and banking sector.

Positional traders are advised to long 50% today and 50% on 14th August 2015.

Stocks to buy:: ONLY FOR MEMBERS

———

BULLION

Bullishness in bullion to ………………………………………………………….. ONLY FOR MEMBERS
You must read our previous post before reading this offer.
For 2 days, you can avail a special discount on all of our services. Get an additional discount of 5% on spreading the word through social-media.
E-mail: astrodunia@gmail.com or call : +91-9301717647 for details.
NOW OR NEVER:: TAKE THE CHANCE & MAKE IT BIG! JOIN US.
Get Free Updates
Let us make you realize that trading in volatile market isn't that difficult!

Get an e-mail every time there's an update on this website