ORDER NOW the ANNUAL NEWSLETTER before or on 10th January 2014 and get -
1) Weekly And Daily Newsletter for a month
2) For Indian members (live trading calls via sms on your cell phone {stock, commodity} for 10 days)
3)For international customers(live trading signals via YM for 10 days}
The 10 working days starts from the next day of your purchase.
Live Trading Signals for Intl. customers shall include : S&P500, GOLD, SILVER, COPPER, CRUDE OIL, NG, EUR/USD
ANNUAL PREDICTIONS 2014
COVERS SEVERAL IMPORTANT ASPECTS THAT WOULD AFFECT STOCKS, COMMODITIES AND CURRENCIES AROUND THE GLOBE.
This is an exhaustive report detailing predictions for short to medium term trend for the mentioned financial instruments. A section is also dedicated to major economies (such as USA, European countries, Asian countries).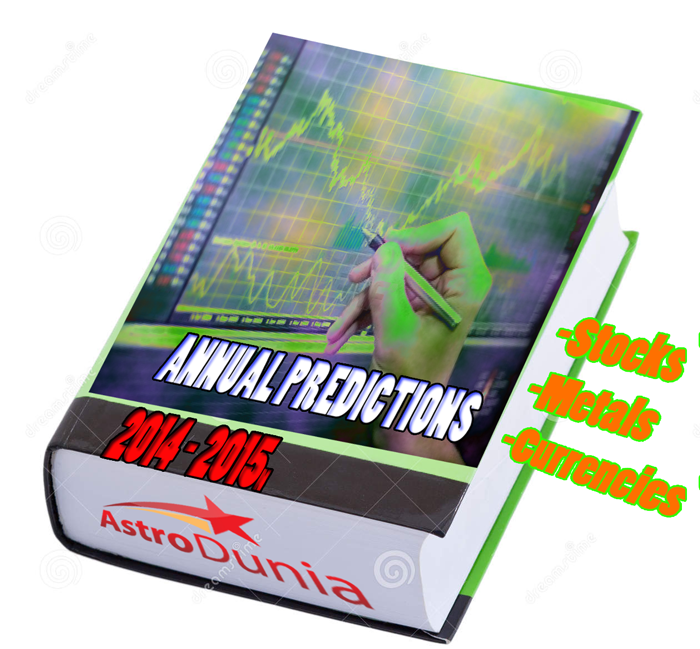 The annual letter 2014 is a MUST have for every trader and investors as it covers minute details of the markets. Moreover, you also get a trial of the exclusive daily & weekly newsletter (which are priced at 700$ per quarter).
Believe me,  I and my team have given the best of possible efforts in "ANNUAL PREDICTIONS 2014″ for YOU. – Rajeev Prakash Continue reading "ORDER NOW ANNUAL PREDICTIONS 2014" »