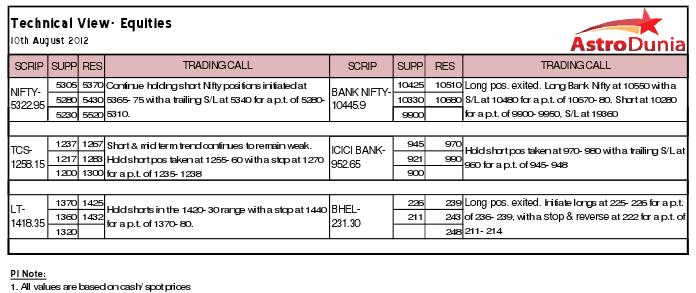 Please click the above image twice to zoom.
Astrology View:
On 10th August 2012, stock market is supposed to be highly volatile to positive.
Big move possible any time till Monday.
Nifty Future: Above 5350-5375-5395 and above. Below 5340 go 5320 and below.
Bank Nifty: Above 10,475-10,550-10,650 And Below 10,475-10,350 and below.
Buy: STERLITE, RELIANCE CAPITAL, FINANCIAL TECH., PUNJ  LLOYD
Sell: HPCL, IOC